Three quick thoughts on last night's game:
1. Houston gets some kudos for winning the final 3 quarters of the game 28-9. Of course, they get significantly less kudos for losing the first quarter 24-0, including falling victim to a surprise onsides-kick thanks to none of their return blockers setting up within 20 yards of the ball, but those things will happen when a team in its first year under its head coach goes on the road on a short week.
No, no, that's not right
What? What's that?
They were the home team.
Right, Indy was the home team. It doesn't excuse the Texans' putrid start but...
No, that's what I'm trying to tell you. HOUSTON was the home team.
What? No. That can't be right.
*checks game log*
Oh. Well then. Okay, no excuses. Houston simply didn't show up for a midweek game at home. Terrible job, Texans*
*except JJ Watt, who was again incredible
2. DeAndre Hopkins, this is not a good look pal.
That lost fumble ended the game, as there were under 2 minutes remaining and Houston was out of time outs.
3. The greatest thing to come out of this game is this photo: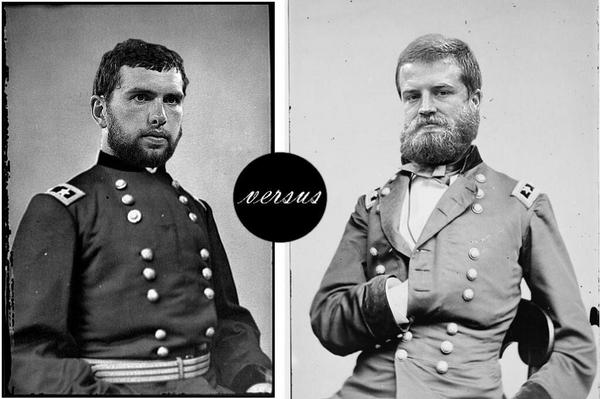 Congratulations to General Luck.
Onto the picks. Home teams in CAPS.
Denver (-9.5) over NEW YORK JETS
The Jets defense does a credible job defending the run. Unfortunately, Peyton Manning doesn't need no running game. He'll very happily pass over, around, and through the terrible Jets secondary while Eric Decker watches forlornly.
Pittsburgh (+1.5) over CLEVELAND
Let's say we have a team, we'll call them Team A. Team A has a...shall we say, less than desirable recent history in the league. But this year they've given some hope that things will be better. A win over a playoff team last season, and a gripping comeback from 25-points down to win last week. Their quarterback is doing a terrific job not turning the ball over (just 1interception through 4 games), and they have a stable of 3 above average running backs to provide some offensive balance. All of their games ended up close (their 4 games have been decided by 8 points total), and they gave the Steelers a terrific game 5 weeks ago in Pittsburgh, before losing on a last-second field goal. You'd feel pretty good about picking this team against those same Steelers at home, right?
Now I tell you that Team A is the Cleveland Browns. Wait, come back. Where are you going?
Jacksonville (+4) over TENNESSEE
Tennessee is at home, and home teams kind of default to being a 3-point favorite before the Vegas odds-makers assess the two teams themselves. So if Vegas thinks the two teams are even, the home team usually winds up being favored by 3.
Now, yes, Jacksonville is terrible, and yes, it would stand to reason that most teams in the league would be favored by more than 3 points when playing the Jaguars at home.
But most teams don't start Charlie Whitehurst at quarterback. A team starting Charlie Whitehurst should give more than three points against anyone exactly zero times ever.
Plus, Jacksonville isn't going to go 0-16, right? They're going to win eventually...right? Right???
ATLANTA (-3) over Chicago
| | | |
| --- | --- | --- |
| Question | Atlanta | Chicago |
| Do I trust your quarterback to put up yards? | Yes | Yes |
| Do I trust your quarterback to throw some TDs? | Yes | Yes |
| Do I trust your defense to offer any resistance whatsoever? | No | No |
| Do I trust your quarterback to avoid turnovers? | Yes | Bwahaha! |
Oh...you weren't kidding with that question? Sorry Jay, but, I mean, how was I supposed to know?

Green Bay (-3.5) over MIAMI
Aaron Rodgers will pass all over the Miami secondary, and eventually Ryan Tannehill will have to do likewise to keep up. Miami's offense has the advantage over Green Bay's defense when they run the ball, but not when they throw it.

Detroit (+2) over MINNESOTA
Good news Vikings fans! Teddy Bridgewater is back and ready to play. Without Christian Ponder, you should actually have a true dual-threat offense that can run AND pass this weekend.
Bad news, Vikings fans. The Lions actually have a very good defense, especially against the run, so you actually probably won't have a two-dimensional offense this weekend. Also, while Teddy is a real NFL quarterback, he'll be making juts his second ever NF: start. Also, you still haven't figured out how to use your best offensive player (Cordarelle Patterson) yet and it's week 6.

CINCINNATI (-6.5) over Carolina
The Bengals ran into a buzzsaw last Sunday night. That Patriots team absolutely had to have that game, and the Bengals were not prepared to match the Patriots' level of intensity. By the game they found their footing, it was too late, and then sloppiness in the second half turned the game into a total rout. Two issues worry me about picking the Bengals here: their run defense is as bad as the numbers say it is, and AJ Green will not play, which makes the Bengal offense much less fearsome. However, I simply don't see where Carolina's points are going to come from (they won't take advantage of the Bengals' run defense).

New England (-2.5) over BUFFALO
I feel like Buffalo matches up well with New England, with one hole. Unfortunately for the Bills, it's a glaring one: their linebackers are going to get eaten alive by New England's tight ends. I also don't like Buffalo's ability to throw the ball on New England's secondary. This game will be close, but Buffalo won't quite be able to get over the divisional hump against the Pats.

Baltimore (-3) over TAMPA BAY
Baltimore is good. Tampa Bay is mediocre at best. Plus Steve Smith is surely angry after his first dud game of the season. I don't like picking against Steve Smith when he's angry. Well, angrier than usual.

San Diego (-7) over OAKLAND
Oakland may have gotten a new coach, but they still have all of the same players.

SEATTLE (-8.5) over Dallas
Dallas' 4-1 start has come against the Titans, Rams, Saints, Texans, and 49ers (loss). They have done a terrific job staying balanced and letting their offensive line and runnign back DeMarco Murray gash teams on the ground. Unfortunately, Seattle is the best team in the NFL at stopping the run, allowing only 2.6(!) yards per carry. Oh, and Seattle's offense is top-notch at running the ball and Dallas' defense (5.2 ypc against) doesn't stop the run that well at all. And I'm not sure how the Cowboys will contain Russell Wilson. And the game is in Seattle.

ARIZONA (-3) over Washington
It's very tempting to pick Washington to cover this spread because Arizona is down to their 3rd string quarterback: rookie Logan Thomas. However, Thomas isn't a statuesque pocket passer, and Washington showed a total inability to contain Russell Wilson on Monday night. If the game were in Washington, I could see the upset happening, but not with Washington traveling to Arizona.

New York Giants (+3) over PHILADELPHIA
I simply cannot trust the Eagles defense against a competent offense. If the Philly offense were humming along at its usual (at least last year) efficiency, I wouldn't be as concerned, but the offense is scuffling too. Here are Philly's point totals by week excluding defensive and special teams scores: 27, 30, 30, 0, 20. The Eagles keep putting up great point totals, but that doesn't mean the offense is humming along like the well-oiled machine it was for much of last season. The Giants offense looks very (dare I say, more) capable of racking up points quickly.

San Francisco (-3.5) over ST. LOUIS
San Francisco's defense seems to be getting its mojo back. I don't think Rams' quarterback Austin Davis is going to be the guy to flip the script.

This Week: 1-0 (Whoo-hoo!)
Last Week: 7-8 (.467)
2014 Season: 40-35-1 (.533)